5 tags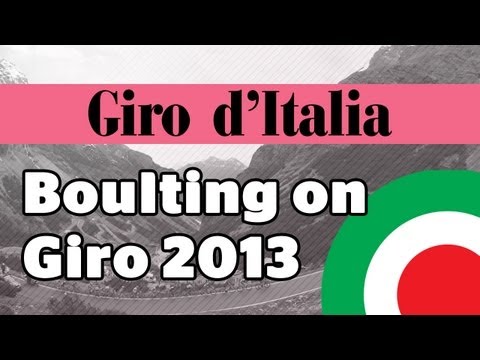 Ned. In the FLESH #gosh #phew
Lovely delightful @RossiterBooks put us onto this #intel #coo If you're Herefordshire way, you can go to this on 31st May! You lucky lot. Make sure you give Ned a #manhug from us. On The Road Bike by Ned Boulting
4 tags
Not the return of Real Peloton. Not at all. Well,...
Look what @mrendell posted! Look!! We mean listen! #excitable #easilyconfused #gosh Paris-Roubaix Not The Real Peloton podcast Not The Real Peloton Inconsequential Airport Stories podcast
4 tags
Ned on the TELLYBOX! #gosh
@wegelius tweeted this little teaser of Ned in Corsica (thanks to @ondrive for the spot): Very good! Not quite warm enough for #cutoffs, yet, sadly, but we're liking the jacket-slung-around-the-hips look #louche Tonight, we sat down in eager anticipation of some #NedAction on ITV4. Our hopes were raised by early sightings of Ned, doing #seriousface perched on a rock while giving his...
6 tags
Ned gave a TALK at Walton-on-Thames! #gosh #PA #powerpoint #laserpointer And of course, the INBFC massive were there in FORCE to support him. Lovely and talented @Laurie_king from www.opencreative.co.uk let us borrow his picture of Ned contemplating his lectern, above #wow #notes. According to EVERYONE Ned's talk was TERRIFIC. Of course! What would you expect? Afterwards some key INBFCers...
6 tags
Revolution!
We've been sadly bereft of #NedAction over the last few months, but Revolution came along just in time to save us from moroseness and general lackadaisiality. Here's Ned with @cyclingweekly writer and generally all-round smokin' HOT esteemed cycling news personality Sophie Smith #gosh #blimey Sophie ALMOST manages to drag our attention from swoonworthy creases around...
3 tags
Ned in Walton-On-Thames in Feb! →
Follow the link for details of Ned's next outing #gosh #interactive #audienceparticipation Knowing our luck, it'll be sold out already. But hey. If you're down there, worth a try, eh? Give Ned a massive INBFC #manhug for us.
4 tags
Interview with Ned in Revolution programme!
Well. We were all #sadface, because there is #NoNed on tonight's Revolution #bah. But then lovely stalwart INBFCer @SimoneWarner alerted us to this interview with Ned in the Revolution programme from last Saturday. Ned gets all excited about stuff, so we do, too. Of course.  In the meantime, here's a picture of Ned from last year's Revolution, to keep you going. That's...
5 tags
3 tags
Ned tackles the Bec Hill Climb!
We're late to this party, but #GOSH didn't Ned do well the other week! Here he is, doing #sufferface like a PRO He gave it his ALL #wow #commitment but recovered enough to give @SullimanDan a grin after a bit No being sick into buckets for our Ned! #professional #TVpersonality #grooming And look! He came THIRTIETH! Not at all shabby #gosh #skillz Thanks to @SullimanDan for...
5 tags
Ilkley Cycling Club kidnaps Stephen Roche and Ned... →
Lucky old Ilkley Cycling Club managed to go for a proper RIDE with NED! #gosh #jealous Here's Time Smart Cycling's terrific writeup of the day.
4 tags
4 tags
4 tags
Anonymous asked: What brand of clothing does ned wear regularly on tv. It has a F logo
4 tags
"It's practical, with just a hint of mid-life crisis about it."
– Ned Boulting (talking about commuter jeans, iirc). (via johnthemonkey)
9 tags
Ned on the TELLY!
We've been a bit piano recently, it's true. Ned's been on his hols, and we've been getting all distracted by the Olympics and stuff #gosh #trackskillz #roadskillz #medals #inawe But! Ned is BACK in ACTION. Several upcoming opportunities for #NedAppreciation have reached our ears, and we thought we'd pass them along to you #service 1. Tomorrow (Sunday 12 August)...
Anonymous asked: what is ned short for
7 tags
7 tags
5 tags
4 tags
7 tags
7 tags
4 tags
Anonymous asked: how are you
5 tags
6 tags
6 tags
3 tags
The feed zone... →
Ned, Chris, a bike, a musette. Simple and effective. And very funny. #panto From lovely @itvcycling website.
5 tags
4 tags
5 tags
Anonymous asked: I was wondering if you got a link to the interview with Scott Mitchell? I really like his photos of Team Sky. Sorry, I don't have a tumblr so I have to write it anonymously, cheers x
5 tags
5 tags
3 tags
4 tags
Continuing our popular #NedLookingYOUNGAndStuff theme, lovely @davereinhardt let us post his delightful picture of Ned interviewing Brad ca. 2006! #gosh #topical Some things change #hair #shirt and some stay the same #seriousface #masterfulmicwieldingACTION
3 tags
5 tags
Scott Mitchell on Velo Club Don Logan podcast! →
And if you liked @modcyclingphoto on @itvcycling this evening: this. Lovely @VeloClubDL interviewed Scott Mitchell for their terrific podcast a while back. We haven't listened to it yet, but they assure us it contains absolutely NO Wigginsese #gosh #swears
7 tags
6 tags
Anonymous asked: I want a shirt like the blue one Ned wore in Boulogne. I can tell it's a Penguin but I can't find any trace of a blue one online. You can get black and white "Tramline" designs (have a look at Amazon or Ebay) but not blue. Can NBFC track one down or does Ned get "exclusives" to wear on telly?
6 tags
4 tags
Matt Rendell meets the man with the stopwatch →
Ooh FINALLY! Something for the poor, longsuffering @mrendell fans! Those who can't SKIVE off work and watch the live stuff during the day, at any rate. Here's Matt talking about race finishes and thousandths of a second #gosh #technical #countingskillz And we get to see his ACTUAL FACE for WHOLE SECONDS at a time! #wow From lovely @itvcycling website.
7 tags
6 tags
8 tags