Wednesday, March 13, 2013
Tuesday, February 19, 2013
Ned gave a TALK at Walton-on-Thames! #gosh #PA #powerpoint #laserpointer And of course, the INBFC massive were there in FORCE to support him. Lovely and talented @Laurie_king from www.opencreative.co.uk let us borrow his picture of Ned contemplating his lectern, above #wow #notes. According to EVERYONE Ned's talk was TERRIFIC. Of course! What would you expect? Afterwards some key INBFCers got UP CLOSE AND PERSONAL with Ned #wow #cuddle including @LulhAndy (below) and @Ewbles (below below).  #FanWithTheMan Very good, chaps!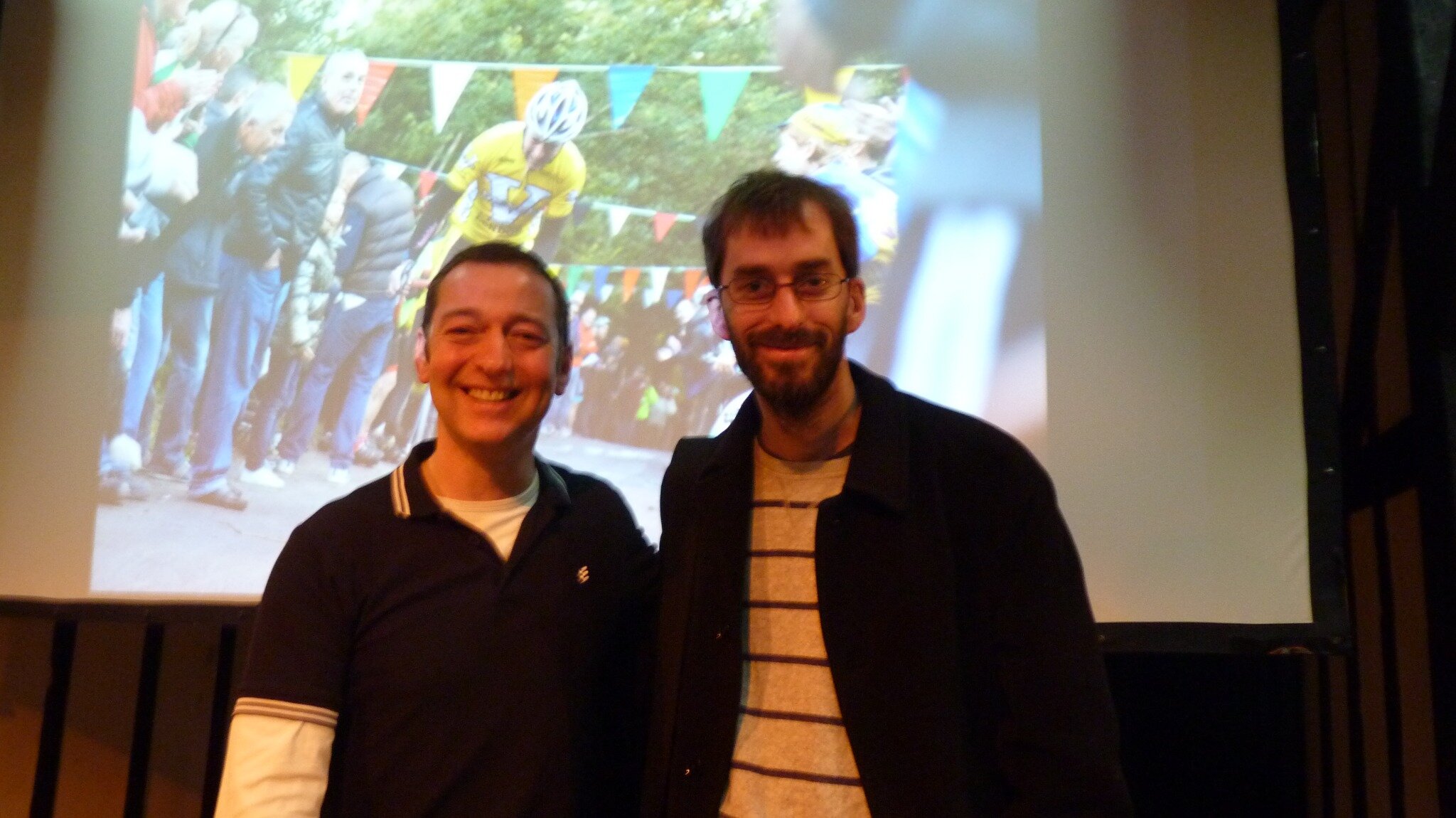 Friday, February 8, 2013
Revolution!
We've been sadly bereft of #NedAction over the last few months, but Revolution came along just in time to save us from moroseness and general lackadaisiality. Here's Ned with @cyclingweekly writer and generally all-round smokin' HOT esteemed cycling news personality Sophie Smith #gosh #blimey Sophie ALMOST manages to drag our attention from swoonworthy creases around Ned's eyes and delightful #micwielding action #profile shot. Below, Ned appears with two perennial favourites among INBFC members, Lizzie Armitstead and Ed Clancy #coo #chops #gingereyelashes #golly
Saturday, January 12, 2013
Follow the link for details of Ned's next outing #gosh #interactive #audienceparticipation Knowing our luck, it'll be sold out already. But hey. If you're down there, worth a try, eh? Give Ned a massive INBFC #manhug for us.
Wednesday, January 9, 2013
Interview with Ned in Revolution programme!
Well. We were all #sadface, because there is #NoNed on tonight's Revolution #bah. But then lovely stalwart INBFCer @SimoneWarner alerted us to this interview with Ned in the Revolution programme from last Saturday. Ned gets all excited about stuff, so we do, too. Of course. 
In the meantime, here's a picture of Ned from last year's Revolution, to keep you going. That's better, isn't it #aaaah
Sunday, December 30, 2012
Sunday, November 4, 2012
Ned tackles the Bec Hill Climb!
We're late to this party, but #GOSH didn't Ned do well the other week! Here he is, doing #sufferface like a PRO
He gave it his ALL #wow #commitment
but recovered enough to give @SullimanDan a grin after a bit
No being sick into buckets for our Ned! #professional #TVpersonality #grooming
And look! He came THIRTIETH! Not at all shabby #gosh #skillz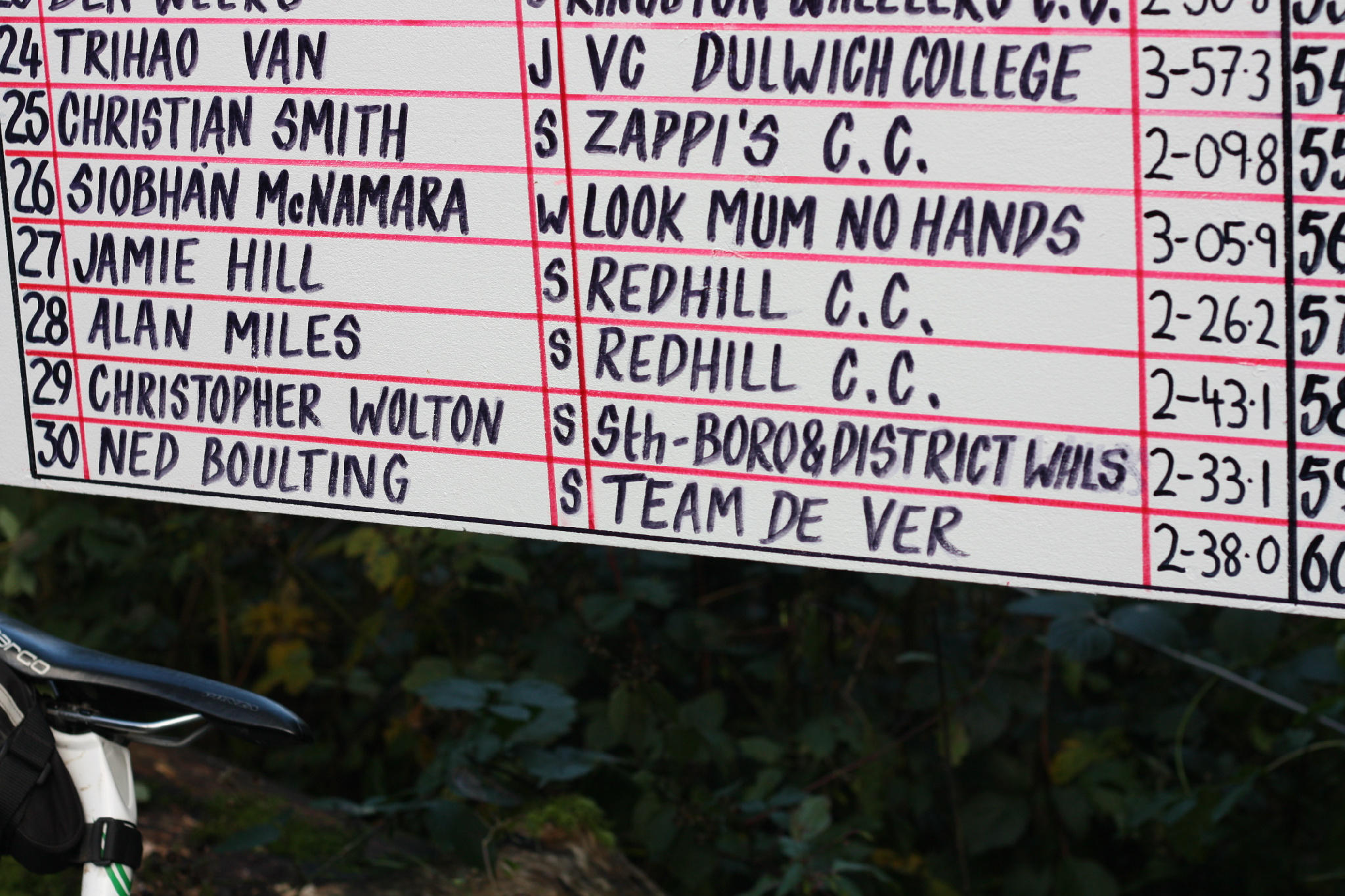 Thanks to @SullimanDan for the top 3 photos. The last one is Ned's own.
Sunday, October 7, 2012
Lucky old Ilkley Cycling Club managed to go for a proper RIDE with NED! #gosh #jealous Here's Time Smart Cycling's terrific writeup of the day.
Friday, September 14, 2012